'Bling it Up'

- Off the Rails Scrapbooking
It's taken me a while but I have eventually got to scrap my beautiful eldest daughters Yr 12 graduation day. Even thou the day tried to dampen our spirits with light showers it also provided us with the opportunity to get some wonderful natural photos, the umbrella was a great prop that helped give the photos that something different.
I chose the royal blue card stock as it complimented the beautiful colour of Bels' dress, to add dimension I sprayed Ranger Dylusions ink 'white linen' in different areas over the whole page, I then using my new Balzer Designs 'mini diamonds' stencil and Mont Marte modelling paste to add depth to my layout. The embellishments on her dress were diamonds that were decorated with rhinestones; so the stencil and rhinestones I used seemed the perfect choice to add to the layout. I sprayed Ranger Dylusions ink 'London blue' over my stenciled diamonds after they dried to tie everything together and soften the effects.
As it was raining and there were rain droplets on the umbrella I thought I would add a glimmer effect to the paper by adding Tattered Angels glimmer Mist 'glacier' over different areas of the paper above the photo, and then to resemble the rain I added smears of 'Ice Stickles' from Kaszazz and rhinestones cut from Kaisercraft Rhinestone Flourishes.
Other bling I used included Border scrolls and the double rhinestone circles from Kaisercraft and a high heel shoe similar to what Bel wore on the day.
I used black 'crafter ink' and Jo Sonja's acylic artist paint to edge the papers and photo and to stamp patterns over the papers that I layered under the photo and the white embossed letters 'graduation MHS'. The letter stamps were purchased from my local Lincraft shop, stamped with 'Tim Holtz' distressed ink embossing pad and embossed with white embossing powder (Kaszazz) and set with a heat gun onto paper sprayed with 'London blue' dylusion ink spray. The circles were made by dipping the end of different size in the white watered down paint and a 'Lyra aquacolor' crayon (Kaszazz) was used to draw the black circles.
To finish off I traced the letters with a black fine tip pen and used watered down Jo Sonja's white and Ultramarine deep blue artist colour paint to splash specks across the page.
What do you think Sebastion? I gather you liked it as you gave it your lick of approval as usual. Thanks so much for your input.
A big thank you to Hobbies from the Heart for being
our sponsors
for the Off the Rails Scrapbooking
'Bling it up' challenge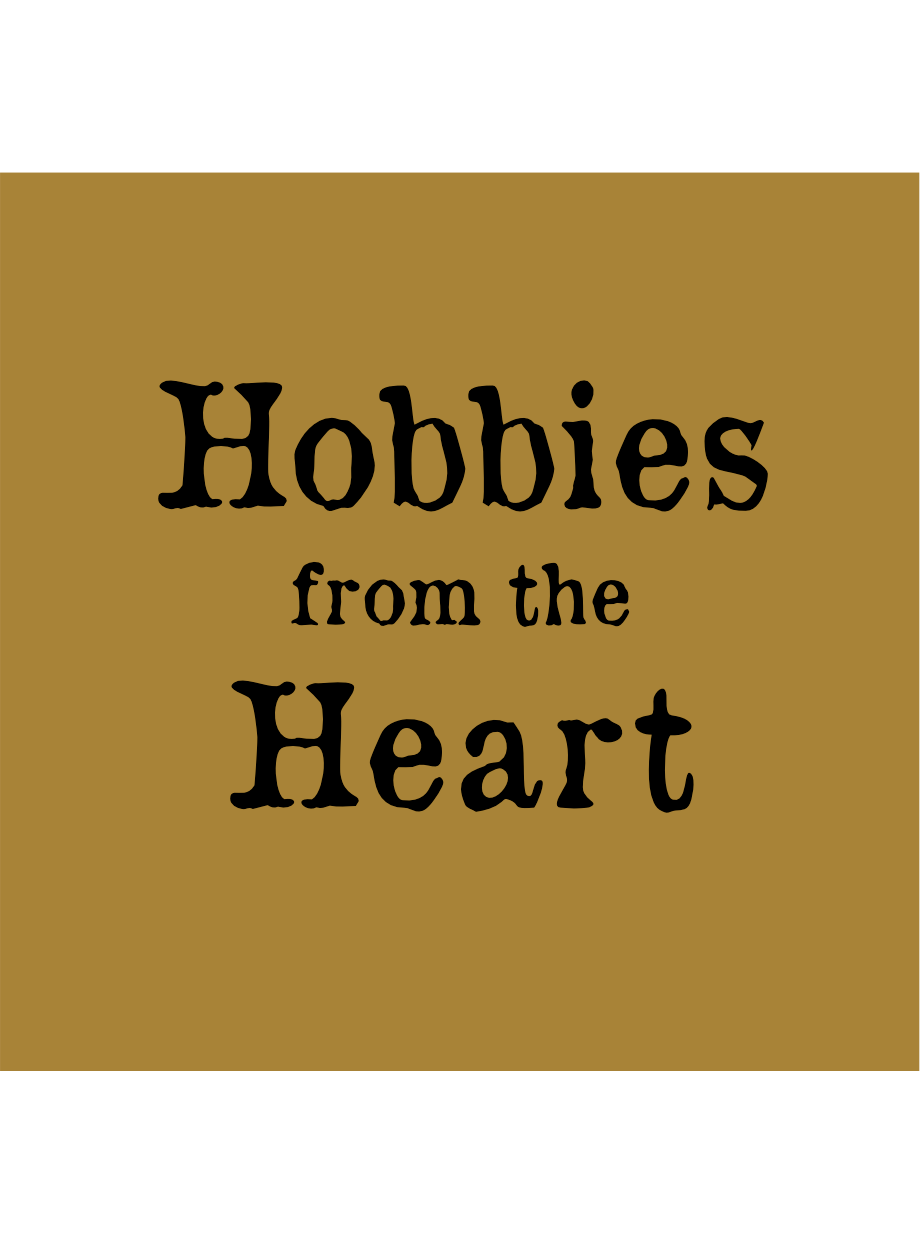 T
hanks for visiting my 'Bling it up' contribution to the
Off the Rails Scrapbooking Blog
design team, I hope this has helped to inspire you and you have lots of fun and I'm looking forward to seeing how you have added bling to your next layout.